WPIR Pratt Radio Web + Merch Redesign
WPIR Pratt radio is a student-led radio station on campus. At the time I worked there, it was entirely womxn-led.
The rebrand consists of bright colors & gradients, bold, brutalist type that allows for easy navigation and listening.
Site Scroll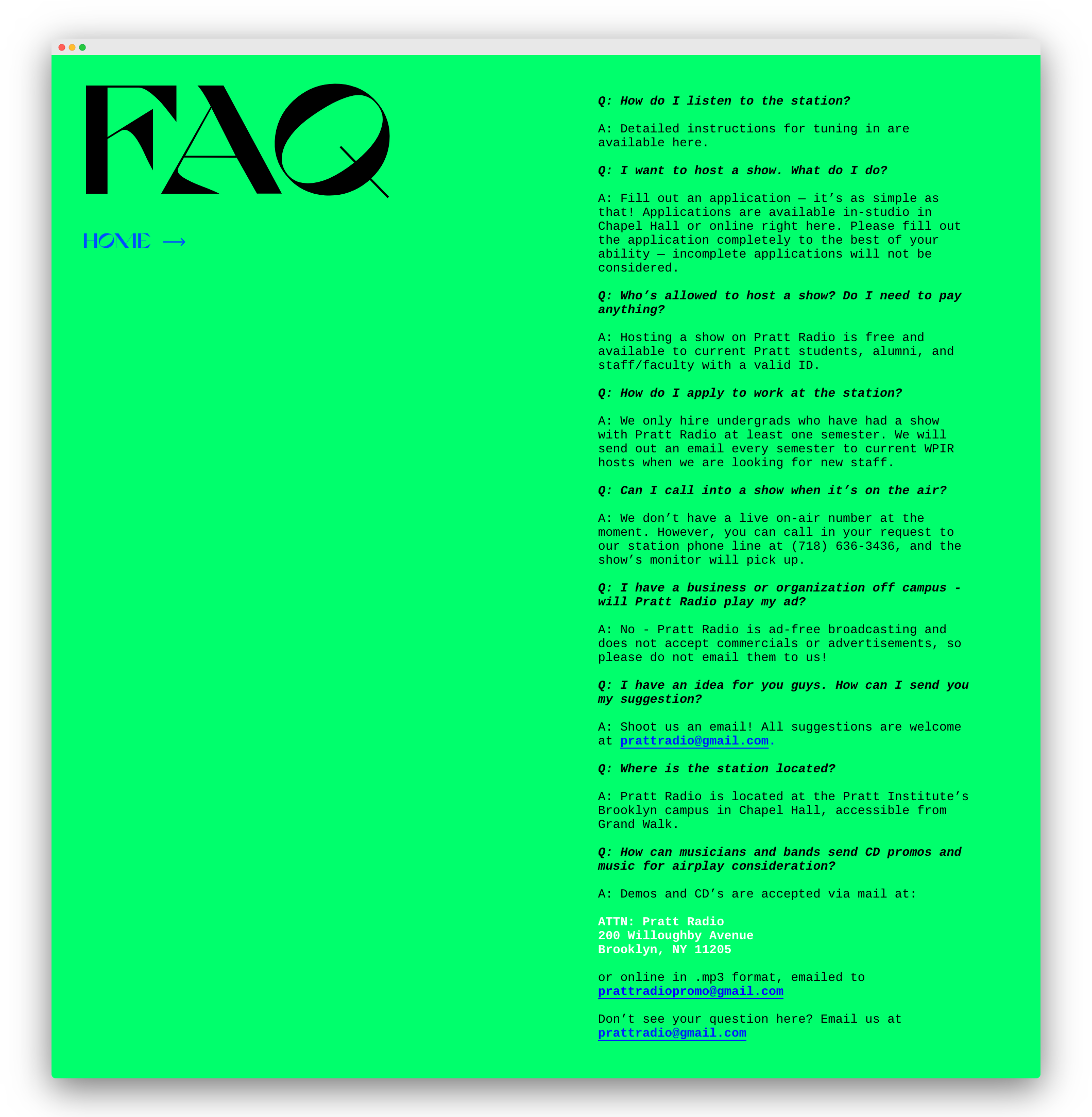 FAQ Page
Centralized Schedule Page
Site Framework
Shows Gallery Pages
Merch!
Finding ways to include students and local artists in our merch collection, we proposed artworks from the community as a means to publicize both the creative work & the station.



Fuschia Beanie
Design Collaboration with WPIR artist
Flag Logo Merch
Design Collaboration with WPIR Artists